Welcome to Soneck Electronics
We have over 45 years experience in electrical, electronic and mechanical manufacturing. We have been involved with many Admiralty, MOD and commercial projects all with successful conclusions.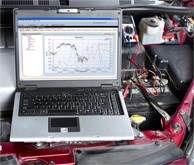 We offer to all our customers a personal and flexible service. By discussing and understanding your requirements we can develop a design, build prototypes and supply you with production units. Our experienced team will help you with your designs from concept through to production.
We can handle simple or complex projects. Our facilities cater for regular manufacture of equipment, single and split delivery projects and prototypes.